Plate Heat Exchanger Gaskets & Plates for All-welded Plate Heat Exchangers Products
ARD PHE CO.,LTD. a leader in Plate Heat Exchanger industry in China. We can provide all brands of plate heat exchangers and gaskets,including: SPX, APV, GEA, TRANTER, SWEP, SONDEX, API.Schmidt, HISAKA,FUNKE, Thermowave, Vicarb, DONGHWA, ACCESSEN, MULLER, FISCHER,REHEAT etc, and usually, we prepare some conventional models in our stock for urgent orders, so the delivery time is not a problem, in any case, if you have any requirements in price or delivery time, pls contact us.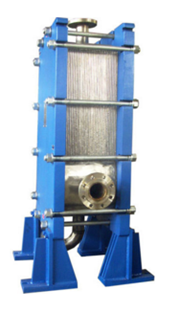 All-welded Plate Heat Exchanger
All-welded Plate Heat Exchanger is used above all in the oil and gas industry, the chemical industry as well as in the petrochemical sector. The solidly bolted frame consists of four columns, top and bottom plates as well as four side plates. These can be detached swiftly and allow free access all the way around for the thorough and easy cleaning of the fully welded plate pack. The All-welded plate heat exchanger design offers two different plate corrugations. Chevron corrugation enables effective heat transfer. In contrast, double dimple corrugation is the first choice for highly viscous media.
Two different plate corrugations
The compact, fully welded heat exchanger can be equipped with two different plate corrugations, as required by their application. The chevron corrugation assures highly efficient heat transfer, the double dimple corrugation is most suited to demanding media with high viscosity or for vacuum condensation.